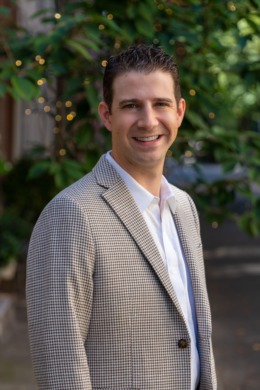 Oren Wineburgh, also know as #explORENphilly is your premiere Buying and Selling agent in Center City Philadelphia and its surrounding suburbs! 

Selling a home in today's market can be challenging, Oren and The Rosenthal Group understand that. What's the difference between selling your home or failing to do so? The Details! Whether it's our proven sales approach, effective marketing campaigns, or utilizing our extensive network, at The Rosenthal Group no detail is overlooked.  We pride ourselves in the use of technology and innovation to maximize the exposure of your home.  We created this guide to help educate you as a Seller, and empower you to make the right decision when selecting the best agent to market and sell your home. When we say we are "redefining service in real estate," we mean it! Our clients come first. We will educate you on what needs to be done to have a successful sale of your home. There are many components to a successful real estate transaction; you can count on us to be there every step of the process and make sure no detail is overlooked. With a proven track record, the right skill set, and years of experience, The Rosenthal Group has the right tools to successfully sell your home. If you're serious about selling your home, we're serious about getting the job done! 

"Rosenthal Group Guarantee" – If you are unhappy with our service at anytime, just send us written notice and we will unconditionally release you from your listing contract with The Rosenthal Group within 30 days! Now more than ever, who you work with matters. 


Our marketing is so effective we have been in the PREA 100 category for multiple years; Prudential's Top 100 Agents Nationwide. The Rosenthal Group has recently been awarded the prestigious BHHS Chairman's Diamond Award – The Top 1/2 of 1% of all Berkshire Hathaway teams Nationwide.
For Buyers, It's important that your buyers agent completely understands exactly what you want and need in your new home.  We will search tirelessly until we find your perfect property whether it's on or off the market and negotiate the best possible deal for you.  Nothing satisfies us more than seeing the large smiles that come along with a successful real estate purchase.  
Call/email us today if you are looking to buy, sell or rent real estate in Center City Philadelphia, the Main Line and its surrounding suburbs. 
215.285.3136 or [email protected]